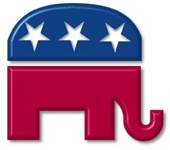 Home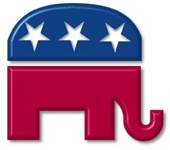 Meetings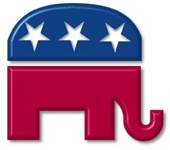 Articles of Interest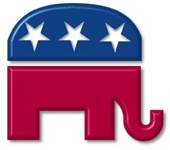 Events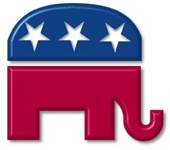 Officers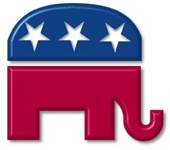 Contact Us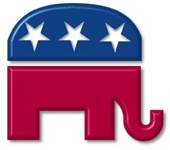 Links
Archives
February UCRP Meeting
Over fifty people attended the February meeting. Speaking at the event was State School Superintendent Kathy Cox who discussed what she has done for Georgia's education system and what she would like to do if re-elected. Tift County educator Richard Woods who is challenging Cox in the Republican primary in July discussed his vision for Georgia's education system. State Representative Tom Knox, a candidate for State Insurance and Fire Safety Commissioner spoke on what he would do to reform insurance rates in Georgia. Linda Herren, the Republican National Committeewoman from Georgia spoke about the upcoming census and the recent Republican National Committee meeting in Hawaii. Also attending were Jeff Langley and Raymond George, candidates for District Attorney; representatives for the Nathan Deal and John Oxendine for Governor Campaigns; the Gerry Purcell for State Insurance and Fire Safety Commissioner Campaign; the Roger Hines for State School Superintendent; Chris Cates for Congress; and Doug MacGinnitie for Secretary of State.
January UCRP Meeting
Our January meeting drew over 50 people listening to speakers for statewide office. Maria Sheffield, a candidate for State Insurance and Fire Safety Commissioner spoke about her candidacy and stressed her business background that she would bring to office if elected. Doug MacGinnitie who is seeking the post of Secretary of State discussed his background and qualifications for the office. Melvin Everson running for State Labor Commissioner discussed the need to improve Georgia's employment rate and other changes he would bring to office. In addition to the featured speakers, Bill Stephens, a candidate for Congress, Jeff Langley and Raymond George, candidates for District Attorney, representatives for Nathan Deal for Congress, Chris Cates for Congress, Sam Olens for Attorney General, Gerry Purcell for State Insurance and Fire Safety Commissioner, Tom Graves for Congress, and Brian Kemp for Secretary of State were in attendance.
December Christmas Party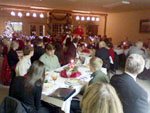 The Union County Republican Party held its annual Christmas Party on December 17, 2009 at Victoria's Sweet Shop in Blairsville. The party put everyone into the spirit of the Christmas season. Entertainment was provided the Christmas Chorale by students of Young Harris College. Attendee were asked to sign holiday greeting cards for our men and women from Union County serving in the armed forces. The Party is sending pre-paid phone cards to members of the armed forces serving in defense of our country. Candidates and representatives of federal and state campaigns also were on hand to enjoy the festive holiday spirit.
November UCRP Meeting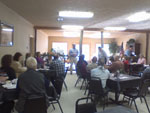 Our November speakers were Jeremy Jones who is running for United States Congress; Stephen Northington, a candidate for State Insurance and Fire Safety Commissioner; and District Attorney Stan Gunter who is running for the State Court of Appeals. Jones in his speech outlined the conservative principles that had led him to make this race and pledged if elected he would take no earmarks for the district or contributions from special interests. Northington spoke of his plan to bring down insurance rates in Georgia if elected and how he wanted to make the state insurance friendly so businesses would want to do business in Georgia. Gunter discussed his race for the Court of Appeals and how he would apply his experience from having served as District Attorney to the courts.
October UCRP Meeting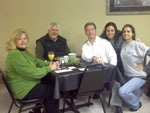 Guest speakers were State Representative Austin Scott who is running for Governor; Mike Evans who is running for U.S. Congress; and Peachtree City Mayor Harold Logsdon who is running for State Insurance and Fire Safety Commissioner. Scott outlined his conservative platform for Georgia and how he would address the issue of taxes in Georgia. Evans spoke on why he is running for Congress and his previous experience in the Georgia legislature. Logsdon addressed the principle issues that he sees that the must be addressed by the next Insurance and Fire Safety Commissioner which he sees as health care and emergency response.
Annual GOP BBQ - September 12th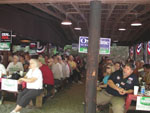 The UCRP BBQ was held at the Georgia Experimental Station with the event drawing nearly 400 attendees who listened to statewide and congressional candidates, participated in a straw poll, and took part in a silent cake auction. Over thirty speakers/candidates including gubernatorial hopefuls, Congressman Nathan Deal, State Senator Eric Johnson, Secretary of State Karen Handel, and Insurance Commissioner John Oxendine outlining their vision for Georgia if elected Governor. Click here for more BBQ pictures.
August UCRP Meeting
At our largest meeting of the year, wIth over 80 people attending, we had speakers Congressman Nathan Deal (pictured speaking) running for Governor, Representative Tom Graves running for 9th District Congress, and Cobb County Commision Chair Sam Olens running for Attourney General at our August breakfast meeting.
9th District Annual BBQ - July 25th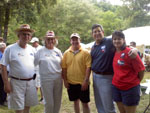 Twenty five candidates for office spoke in Ellijay in front of a large crowd of Republicans, including some from Union County. From Gubernatorial candidates to Labor Commissioner to Congressional candidates, nearly everyone running on the GOP tickets was there. The BBQ was a great additional to all of the newfound friends.
July UCRP Meeting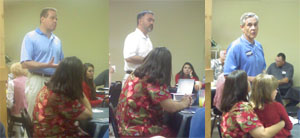 With a record breaking attendance, the July meeting was held at it's new location, Victoria's Bake Shop. We were excited to have as our speakers, three Republican candidates: Ray McBerry, candidate for Governor; John Oxendine, candidate for Governor; and Bill Stephens, candidate for Congressional District 9.
Oxendine in his speech spoke of his campaign platform, the twelve point Contract with Georgia modeled after Newt Gingrich's Contract With America. Oxendine said that if elected voters could hold him accountable on enacting the Contract with Georgia. MacBerry in his speech outlined his vision for returning power back to states and the need for greater state's rights. He stated that if elected, he will be a forceful advocate for Georgians in standing up to the federal government. Stephens spoke about the need for the Ninth Congressional District to have strong conservative representation in Congress. He promised to fight for conservative principles in Congress and be a thorn in the side of House Speaker Nancy Pelosi.
June UCRP Meeting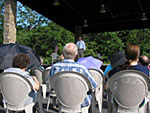 On Saturday, June 20th the UCRP had the pleasure to host our guest speaker Richard Woods who is running as a Republican candidate for the office of State Superintendent of Schools of Georgia. Mr Woods enlightened us on his vision for the education of Georgia as well as changes he would bring to the Department of Education if elected.
May UCRP Meeting

Radio host and television commentator Martha Zoller spoke before the Union County Republican Party at a standing room only crowd on Thursday night May 21st at the Union County Library. Zoller, host of the statewide Martha Zoller show on WDUN-AM in Gainesville, GA appears frequently on FOX News Channel, MSNBC, and CNN. The nationally known conservative talk show host spoke about recent political events on both the state and national level. Before closing her appearance she took many questions from the audience. Zoller also signed copies of her book, Indivisible: Uniting Values in A Divided America.
Business Expo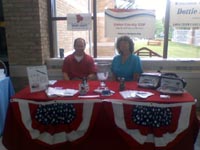 The UCRP joined forces with the Republican Women of Union County and participated in the Business Expo for the first time. We were available to answer any questions the attending public had on the Republican Party and held a raffle. All in all it was fun had by all and we met some newfound friendly faces.
9th District Republican Party Convention

This year's convention was hosted by the Republican party in Jasper, GA. The event strated off Friday night with a dinner and wrapped up on Saturday electing officers and state committee members. The UCRP showed up in force with a full slate of delegates with alternates to spare.
Union County Republican Party Convention
The Union County Republican Party Convention held on March 14, 2009 was a great success. There were about 75 people i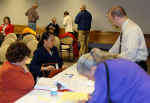 n attendance. In one precinct, for the first time ever, there were more people at the Precinct Mass Meeting than there were Delegate seats. The Convention Chairman was State Committeeman Andrew Turnage who did an outstanding job keeping things going smoothly. The keynote speaker for the Precinct Mass Meeting was District Attorney Stan Gunter. State Representative Stephen Allison spoke at the County Convention encouraging people to become more involved. Thank you to everyone who helped to make this convention successful. For more pictures of the event click here.