UCRP News
The June monthly meeting of the Union County Republican Party will be held on June 16th at 9:00 AM at The Lodge at Copperhead, 171 Copperhead Pkwy., Blairsville. There will be an optional breakfast beginning at 8:00 AM. For further details, call Billy Turnage at 706-745-5125, or click on the "Meetings" tab above.
Directions to The Lodge: From downtown Blairsville take GA-515 West seven miles. Turn left on Nottely Dam Rd. (GA-325). Go .9 miles to Copperhead Parkway, turn right. The Lodge is at the end of the drive. Click here for a map.
---
We're on Facebook Too!
If you are on Facebook, come check out the UCRP and join our Facebook Group Page!
Facebook Group Page!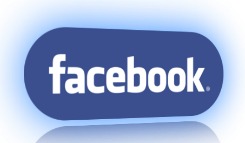 ---

Six Union County Candidates Qualify for
July 31st Primary Election
The Official County Candidate Qualifying for the July 31st Primary Election took place at the Union County Civic Center in Blairsville on May 23-25, 2012. There were six Republican candidates who qualified:
Charles Rich, Union County Sole Commissioner
Mack Mason, Union County Sheriff
Lee Knight, Union County Tax Commissioner
Benny Erwin, Union County Coroner
Patricia Bertuna, Union County Board of Education, District 1
Cindy Byers, Union County Board of Education, District 3
We are pleased to see this fine slate of candidates step forward to serve in these positions. We pledge our support for them and ask all of you to work for their election in the General Election on November 6th. All of the candidates are running unopposed in the July 31st Primary Election.
The Official Qualifying was conducted by Billy Turnage, UCRP Chair; Chuck Honaker, 9th District State Committeeman; and Bob Honea, UCRP Parliamentarian.
---
NEW 9th CONGRESSIONAL DISTRICT
The 2011 Congressional Reapportionment process brought some exciting dynamics to the 9th Congressional District in Georgia. The 2010 Census revealed that the population growth in Georgia increased our congressional districts from thirteen to fourteen. On September 6, 2011, Governor Nathan Deal signed the state's fourteen new congressional maps into law. See the map above for the twenty counties that now make up the new 9th District.
For further information contact Bill Turnage, Chairman of the Union County Republican Party, 706-745-5125. www.UnionGOP.org